Information about the 2020 event will be available soon.
Exhibitor Information - 2019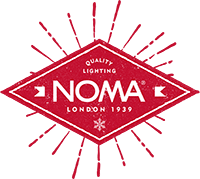 Information
NOMA - Lighting specialists since 1939. 2019 sees NOMA reach 80 years old, the oldest Christmas lighting company in the UK. Christmas Lights and Trees mix cutting edge technology with beautiful design, for a Christmas to be proud of. NOMA Garden Lighting - Solar & battery powered lighting that works 365 days a year. Petface - Now party of the LeisureGrow Group, Petface bring to Harrogate our fun and festive Christmas pet care range.
Contact Details
Dewmead Farm
New Inn Road
Hinxworth
Hertfordshire
SG7 5HG
Tel: 01462 744 500
Email: sales@leisuregrow.com
Web: www.noma.co.uk





Product Categories
Christmas Lights
Christmas Tree Lights
Christmas Trees and other Seasonal Decorations

Company/Brand Names Represented
LeisureGrow
NOMA Garden Art
NOMA Lighting
Petface

Fair Location