There's still time to attend!
There was a great turn out for the Harrogate Christmas & Gift networking reception which took place in the Royal Hall of the Harrogate International Centre straight after the show on Monday. For many attending the show, this was the first time they had experienced the stunning venue which underwent a multi-million pound renovation in 2008; and together with flowing refreshments added to the ambience of the occasion.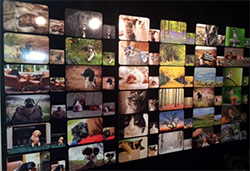 Buyers looking for exciting new products to entice their customers the entire year round still have the opportunity to attend the show as the doors open today (Wednesday) from 9am to 4pm. Exhibitors worth a mention include Country Matters on Stand B36 which will certainly appeal to anyone looking for products for animal lovers. New to its range this year are pet themed umbrellas, trays and cat themed place mats which have proved hugely popular, particularly with garden centre buyers.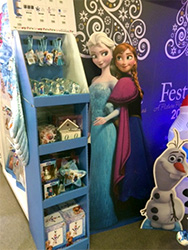 Festive Productions' expansive stand in Hall C can't be missed as it is packed with new products. The company's new licenced ranges particularly catch the eye with Disney's 'Frozen baubles, tree decorations and snow globes.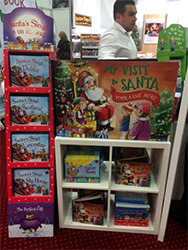 Hometown World Ltd, exhibiting in the Queen's Suite for the very first time reports a very positive response to its range of personalised books such as 'My Visit to Santa' which can be personalised to specific Santa's grottos and Santa's Sleigh to ... that are personalised to specific towns. The company also has books for young and aspiring football fans called 'When I Grow Up I'm Going to Play For' personalised to a favourite team.